Webinar Stop zelfsabotage
Zelfsabotage
Jezelf niet echt serieus nemen
Plannen maken en er niet aan beginnen
Hard werken en nooit echt blij zijn
Bang zijn om door de mand te vallen
Dat je succes niet echt is, dat je de boel belazert (sorry voor de term)
Voortdurend twijfelen of je wel de goede keus maakt.
Voor het juiste werk, studie of relatie.
Je twijfelt zelfs of je wel een reden hebt om te twijfelen.
Je houdt het vaak stil maar je baalt er wel van.
Het kan anders met een shift in je mind set..
De connectie tussen body & mind gebruiken
Zelfvertrouwen is een kwestie van perceptie
En jij kan het leren…
Het is gratis en INTERACTIEF .
26 april van 11.00 tot 13.00 uur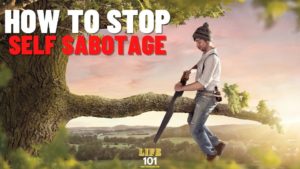 Eigenlijk zou iedereen dit moeten weten…
De spijker op zijn kop.
Geef je op dan ontvang je een persoonlijke link om deel te nemen.